About Us

Supporting a healthier, greener tattoo community
Obsidian Tattoo Supply is an artist-owned tattoo supply specializing in high quality, eco-friendly professional tattoo supplies. 
Our storefront in Portland, Oregon — just down the street from the iconic Paul Bunyan statue — offers a variety of products to local artists, and our website allows us to extend this product reach across the nation.
We cultivate a product lineup that takes the guesswork out of selection for the artists who shop with us. We're constantly curating our stock to better meet our goal of bringing you the best, healthiest, greenest products for you and your customers. From vegan ink, to compostable or reusable disposables, to low-toxicity disinfectant, and more. 
Artist-owned and committed to quality
Over years of tattooing in Portland, OR and abroad, Kat Murphy was consistently dissatisfied by the lack of readily available quality professional tattoo supplies.
So when the opportunity came up to buy a tattoo supply shop with her partner Shane, Kat knew that they could turn it into the kind of company she'd always hoped for. A company that artists like her can be proud to shop from.
We hope you agree, and we welcome any feedback on how we can improve your shopping experience.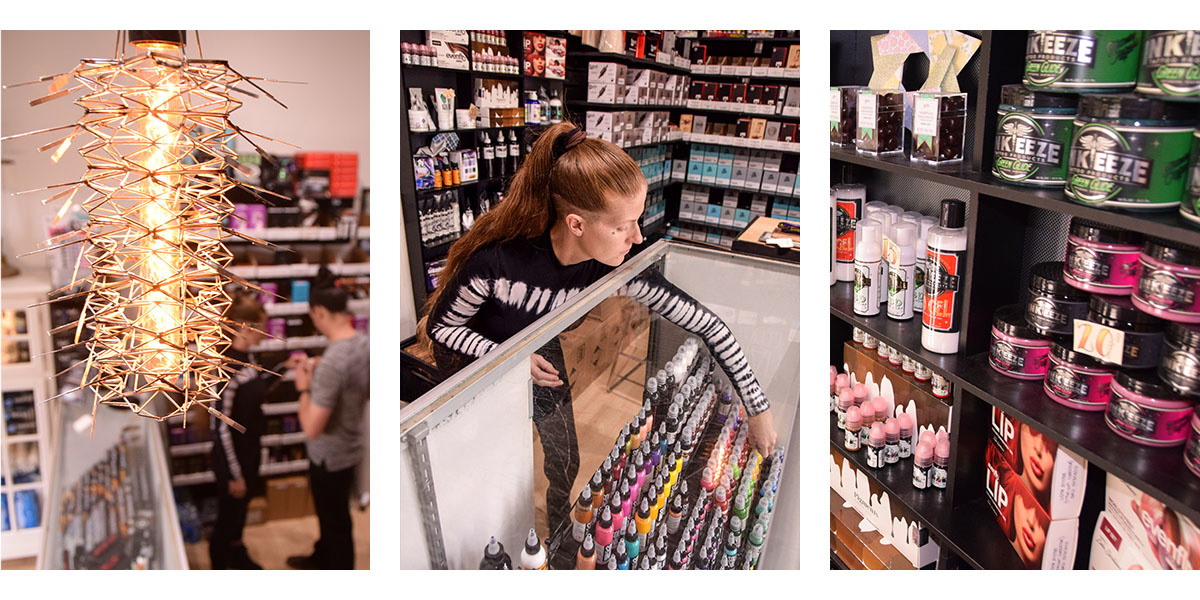 Why shop at Obsidian Tattoo Supply? 
As an artist-owned shop, we only stock products we know will deliver excellent results and a safe experience for your client.

We specialize in seeking out healthy, sustainable, cruelty-free products.

Can't beat convenience of free in-store pickup, local deliver, and nation-wide shipping.

Inclusive, safe shopping experience where all are welcome — whoever you are, and whether you're new to tattooing or well-established.